Details

Written by

Jason Canon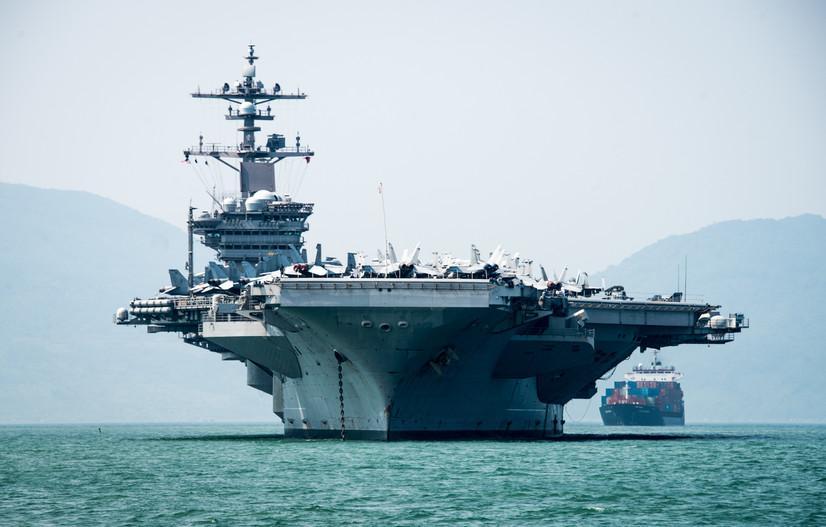 USS Carl Vincent in Danang, Vietnam Harbour
March 5, 2018 was a busy day for the port of Danang, Vietnam. On that day 3 US Naval ships, featuring the USS Carl Vinson aircraft carrier docked at the harbour with 6,500 American sailors on board. The other two ships were the guided missile cruiser USS Lake Champlain and the destroyer USS Wayne E. Meyer. The USS Carl Vinson is the first aircraft carrier to visit Vietnam since the war. Of an interesting historical note, Danang, Vietnam was also the first Vietnamese port where US Marine combat forces arrived in 1965.
The sailors and marines are there to participate in cultural exchanges with the local Vietnamese people and some of the personnel will also visit a center for victims of chemical warfare Agent Orange that was used during the war. The port visit by the American ships is intended to show further normalization of relations between the United States and the Socialist Republic of Vietnam. This naval visit was an item of agreement last year when President Donald Trump visited Vietnam.
Pacific Fleet commander Admiral Scott Swift stated in a prepared release that Our nations' relationship has reached new heights the past few years, and USS Carl Vinson's port visit to Vietnam is a reflection of that. I am confident that engagements like this will further expand the comprehensive partnership between the United States and Vietnam."
The Navy has making increasing visits to Vietnam since the US normalized relations in 1995. An arms embargo against Vietnam was subsequently lifted in 2016. In the coming months the USNS hospital ship Mercy is also scheduled to visit Vietnam.
South China Sea
Tensions continue in the South China Sea where Vietnam has challenged China's territorial claims in the sea. Beijing has been constructing and building artificial islands and has been actively engaged in militarizing them. These islands lie in waters that are used for peaceful fishing purposes by neighboring countries including Vietnam.
The visit to Danang by the American ships is seen as a message Washington is sending to Beijing regarding these new claims in the South China Sea. The United States does not recognize the Chinese territorial claims over the entire South China Sea.